Executive Officer, Les McLean presents outgoing Cranbourne West Project Manager, Stephen Clement with a signed Rosemary Woodford Ganf print "The Great Red Kangaroo" in recognition of his work on NRCL's Cranbourne West Project over the last two years.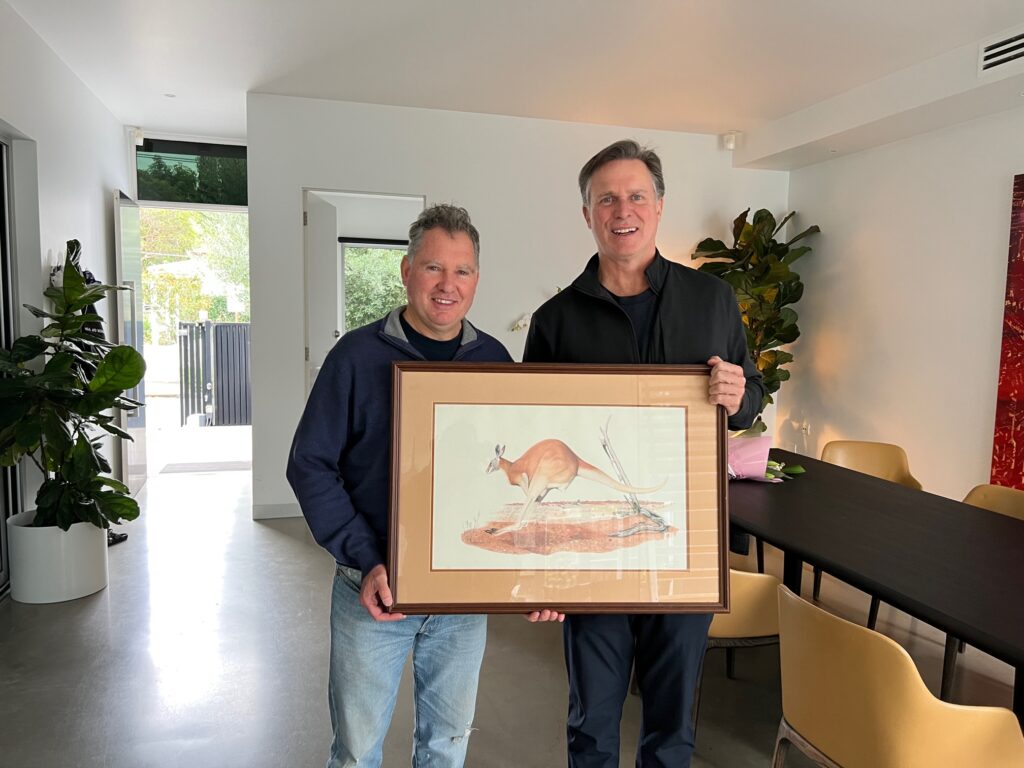 Stephen has led the sale and settlement of Lot 1 on behalf of NRCL and been instrumental in working with Lot 1 developer, Resmon, in advancing the design of key biodiversity assets on the property, including a new wetland and waterway plus ensuring that key sustainability initiatives are incorporated into the landscape and housing designs via an innovative Land Management Agreement. 
On behalf of the NRCL Board, Chair Jon Hutchins wished Stephen well on his new role, working on much sandier soils in Saudi Arabia…Congratulations Stephen…!