We've always been there for Victorians when it matters.
The Natural Resources Conservation League (NRCL) has its origins in the devastating 1939 bushfires in Victoria. Formed in 1944, originally as the Save the Forests Campaign, the NRCL has a long history of building the capacity of the Victorian community to actively participate in, and influence conservation and natural resource management issues. It has always had a practical focus, seeking to promote change through education, partnering and promoting community engagement in revegetation. 
2023 marks a new era, with the commencement of grantmaking from the new Natural Resources Conservation Trust. NRCL has established the Natural Resources Conservation Trust (NRCT), an exciting philanthropic initiative that aims to be a significant partner, supporting and building the capacity of community based Landcare and Natural Resource Management networks engaged in landscape restoration. NRCT also aims to partner with like minded, for purpose entities focused on carbon drawdown and biodiversity improvements.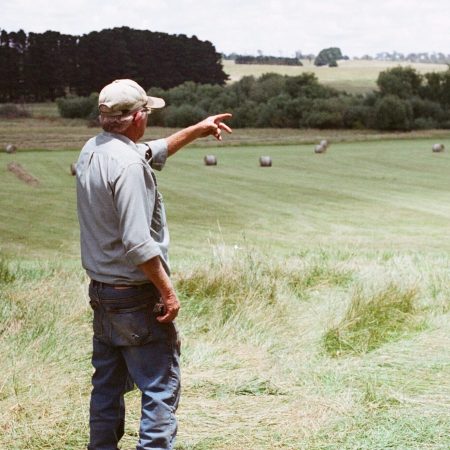 By December 2025, the Trust will have invested in nature based solutions, including carbon drawdown, that protect and enhance the natural environment.  The Trust has established these 5 Granting Goals in its first 5 years of operation which are to:
Goal 1
Goal 2
Goal 3
Goal 4
Goal 5
Goal 1
Build capacity for private landowners/managers to implement carbon drawdown & enhance natural resources.
For example:
Revegetation projects, seed collection.

Tree plantings.

Covenenting high biodiversity areas.
Goal 2
Goal 3
Goal 4
Goal 5
Announcement
New grant round announced
Our website will be update to announce new grant opportunities
Application
Apply for grants
Potential grantees can apply for funds through the specified pathway
Notification
Grantees notified
Successful grantees will be notified of their application outcome
How often will grants be available?
Grantmaking will generally occur once per year, however Proactive grants may be sought at any time.
What size grants are available?
The NRCT Board will offer a range of grants, commensurate with each funding round.  For Round 1 grants, these ranged from $20,000 to $300,000 for a multi year project.  Round 2 grants and funding availability has yet to be determined.  Potential applicants should seek funding partners in any application and don't expect NRCT to fund the full cost of any project.
Who can apply?
To be eligible for Trust funding, the applicant must:
If an individual, provide your TFN

If not an individual, provide your ABN, details on entity type* and GST registration status

If an income exempt charity, provide evidence of current ACNC registration
Other eligibility criteria may apply for specific grants or funding rounds.  
*Your organisation must have a charitable purpose or purposes. Your organisation's 'purpose' is what your organisation has been set up to achieve.  The Charities Act 2013 (Cth) lists twelve charitable purposes, including advancing the natural environment and other similar purposes 'beneficial to the general public'.
NRCT will not fund any of the following:
Expenditure already incurred

Expenditure primarily incurred outside of Australia

Expenditure that requires only Cash payments of any currency

Expenditure without provision of an acceptable tax invoice

Expenditure that increases Climate change risks, including: 

Environmental degradation 

Old-growth logging 

Heavy polluters 

Mining, including the exploration, production or transport

of fossil fuels 

Expenditure on unacceptable products and services including:

Armaments 

Tobacco 

Alcohol 

Gambling
How do I apply?
Subject to the grant approach NRCT is using for a particular grant round, forms will be available on our website.  If a closing date is provided, no late applications will be accepted.
Where forms are provided, applicants must use this form for the basis of their application.  This is to ensure that NRCT consistently evaluates all applications received.  Additional information can be attached to the application form provided as necessary.
The successful grant recipient must agree to promote the project in all media forms required by NRCT.  This will include provision of information for newsletters, website, social media, attendance at forums etc to share their learnings and generally increase community awareness.  Specific requirements, including branding and use of (any) NRCT logo will be agreed with each Grantee prior to project commencement. Grantees must not commence in communications and engagement activities prior to project commencement. 
When will funding announcements be made?
Key dates and Timelines are as follows:
December 2022 – Decision on inaugural Round 1 Grant referred to NRCT by NRCL

March 2023 – Decision on all remaining Round 1 Grants referred to NRCT by NRCL

June 2023 – Payment of Round 1 grants to all successful applicants

July 2023 – NRCT Board agrees Round 2 grant approach, $'s and seeks submissions

December 2023 – Closing date for Round 2 grant submissions

February 2024 – Round 2 project grants awarded.
Who do I speak to/where can I get more info?
The only contact is NRCT's Executive Officer, using the contact form provided.