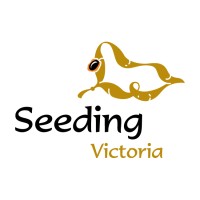 Building the capacity of the Community Based Native Seed industry. Contribute to innovative climate change solutions by enabling the growth of the community-based native seed industry by training and equipping new seed collectors to assist with native seed supply for up-and-coming revegetation projects. To enable the community-based native seed industry to meet current and future seed demands, three foundational components are needed:
The development of a Seedbank Revolving Fund to incentivise seed collectors and provide seed security for restoration projects.

The delivery of a series of Seed Collection Training Workshops for new seed collectors coming into the industry.

The development of a functional and innovative Seed Collectors Starter Pack to enable those new to the industry to start collecting seed immediately.
With significant government and private sector investment earmarked for biodiversity over the next 5 years, scaling up the revegetation industry quickly in order to achieve its targets is paramount. With skilled labour in natural resource management as the backbone of restoration works, there will be a strong need to increase capacity in this sector, especially in training a large cohort of native seed collectors. Access to large volumes of seed across the state is required for large scale cost-effective revegetation approaches – in particular, direct seeding methods. This is where the role of community seed banks is vital to this process. They become the depository and custodians of the seed until such time the seed is required for use in a revegetation project. Native seedbanks are an important institution in building ecological resilience in the face of climate change and disaster, however, a drastic reduction in funding in this area over recent decades has led to the shrinking of the industry.
This $346,600 5 year project has received a commitment from the Natural Resources Conservation Trust of $197,000 in grant funding. Other project partners are Seeding Victoria Inc., and Cassinia Environmental. "Seeding Victoria Inc manages a network of seedbanks to provide provenance based seed supply for revegetation projects throughout Central, South West and North West Victoria. They are a community not for profit, charitable organisation with a central board and steering committees for each regional seedbank."
SV relies on seed sales and commissions, plus small government grants to provide their services – refer www.seedbank.com.au for more information.
Cassinia Environmental is a "private for purpose company" with a solid history in landscape restoration, and more recently, the Victorian Governments successful tenderer to deliver the $31M Bushbank program. Refer www.cassinia.com for more information.